Spent the night shooting pool. After the place closed, the owner and I had a beer and relaxed a while. I left around 5:00 am and headed for a large park that I'd only seen on a map. I arrived around 5:30 and found the filithiest tot-lot I'd ever seen. Empty pop bottles and food wrappers were everywhere. The chips where full of pull-tabs and can-slaw. The sun came up an hour later and by then I'd only found 1 quarter, 1 nickel, and a few pennies. Then I noticed a large football field to the south with bleachers. Thought I'd scan the edges of the bleachers for the heck of it - didn't expect to find much.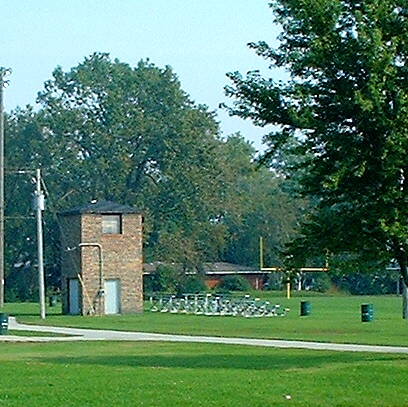 When I got there I noticed that the bleachers had been moved back about 20 feet. I could see where they had been - so I finally got to scan under bleachers! It sure beat searching in that filthy tot-lot. It took about half an hour to cover the area and I mostly found pennies and dimes and a couple of quarters. Then I began to wander back towards my car - swinging all the way along the edge of a jogging path. I'd hit a coin now and then so I stuck with it and came upon a picnic area with lots of tables.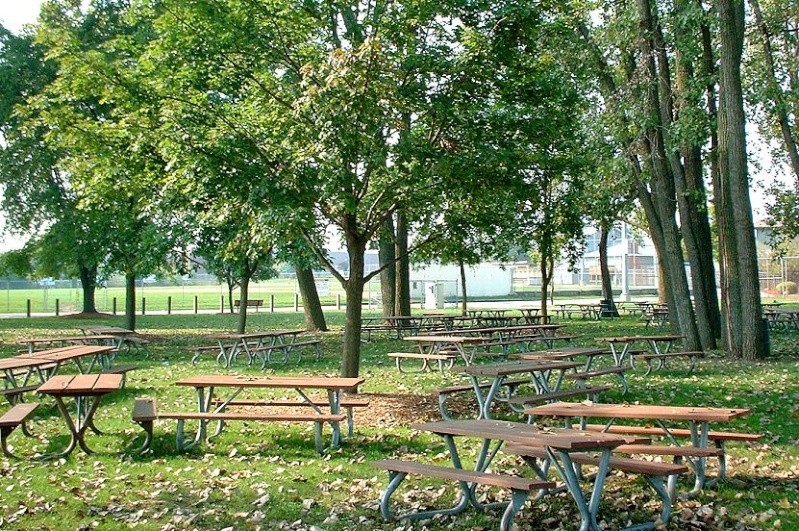 At first I tried to scan under and around the tables. I wasn't finding much. Then I looked at the way the tables where arranged and I began to wonder if maybe they were just stashed there. Maybe they had been pushed out of the way. So I scanned the open area where they might have been. That's when I started finding coins. Nothing old - just clad. Mostly pennies, but still - every few feet I was probing and popping a coin. By 9:30 I'd covered about 20% of the open area and I was too tired to pop any more.
My take for the day was 11 quarters, 17 dimes, 1 nickel, and 61 pennies.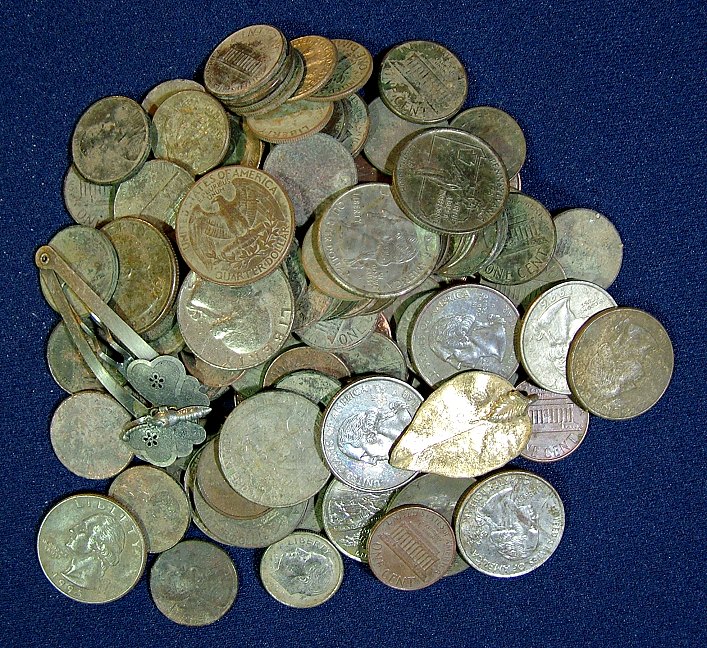 I also found a hair-clip and a junk gold leaf.
Can't wait to go back again next weekend. There is also a volley ball court near the picnic area. I gave it a few swings on my way out and I heard lots of targets. (Probably pull-tabs and bottle caps.) I'll hit it first with my scoop next time.
HH
Rich