Last week I was able to get out almost every morning at dawn for a very quick hunt. The first hunt was very bleak: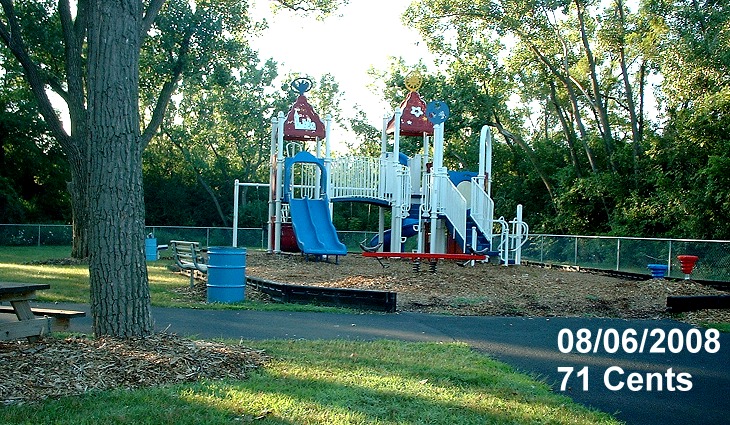 I did the chips, the grass around the chips, the grass around the walks, the grass around the parking area, I even did the picnic areas. That just isn't the tot-lot for me.
Then I discovered a giant tot-lot complex not far from my place. It's 2 or 3 blocks long with equipment spread-out all over the place. The surface is mostly sand with very tiny rock particles mixed in. After it rains it almost turns into concrete. Did OK the first day under the swings and the tires of death. Did a different section the next day and didn't find any quarters. Then I took a day off.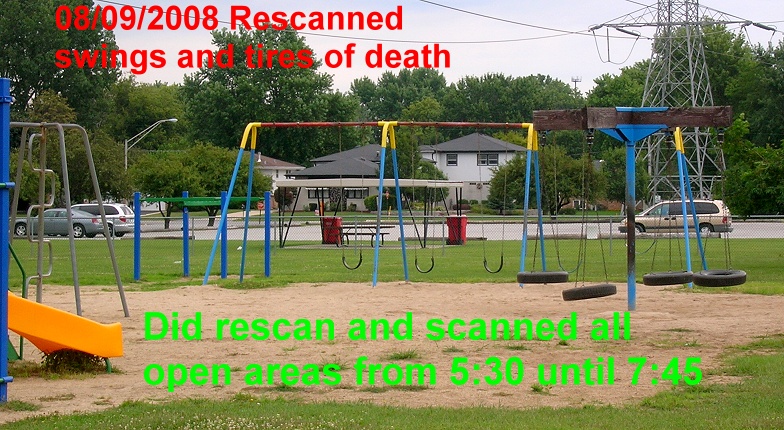 I couldn't resist another swing at the swings and tires. Then I scanned all the stuff I hadn't scanned before in this section.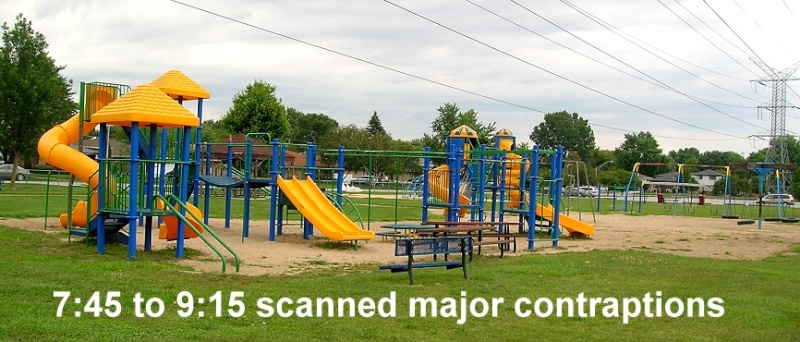 Didn't find one quarter that day. Found a wheatie and lots of small change. Tons of pull-tabs and random can-slaw. Kept thinking there must be a ring here somewhere. I was wrong.
The next day I couldn't take anymore. I had to swing someplace else.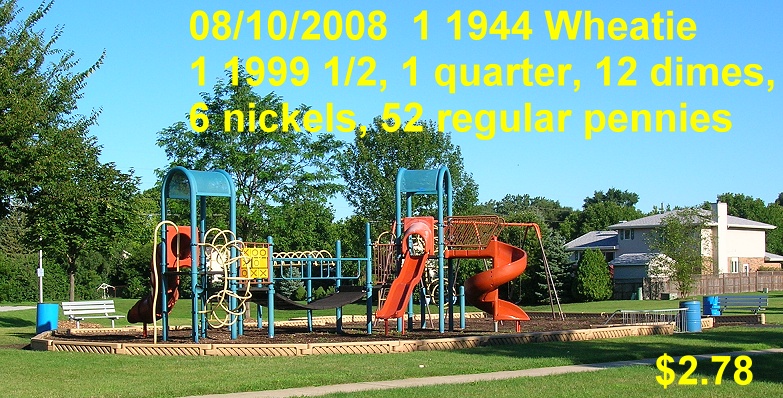 Found lots of trash in that tot-lot too. But at least I was able to see an ending. I went there, I did it, it's done, now I'll let it recharge for a long time. It's one of those out of the way tot-lots only the residents and their visitors know about.
If I calculate my hourly wage, I'll probably sell all my machines on ebay.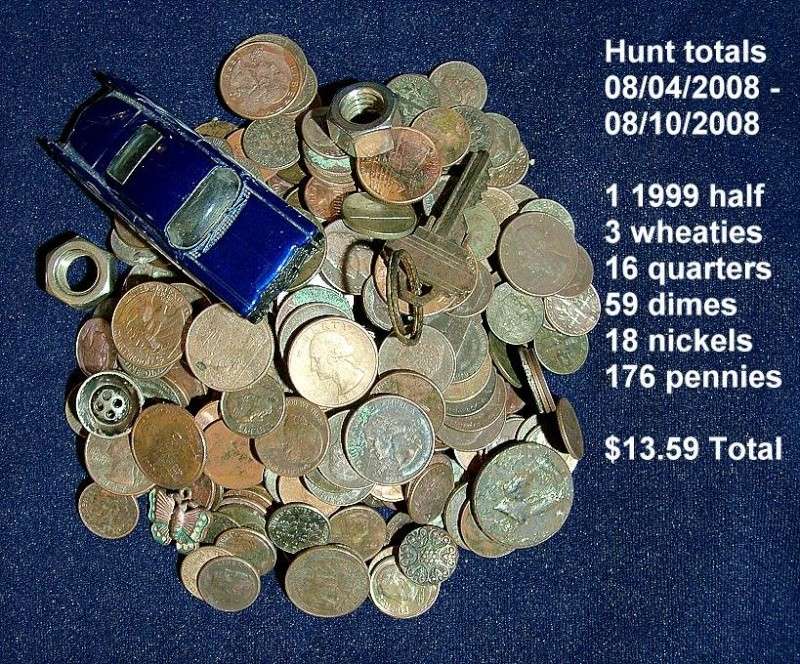 Hope you all find better stuff than I've been finding.
HH
Rich